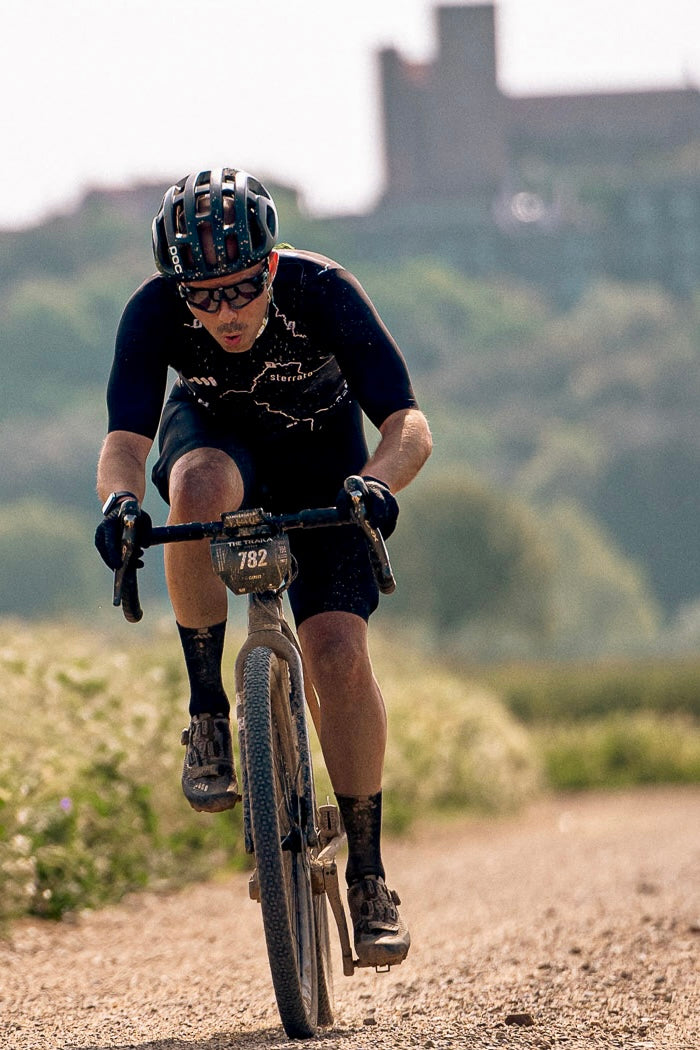 Carles Carrera
Co-Founder, Product&Marketing
Carles' passion for Enduro MTB ignited the creation of AMS. Nowadays, you're more likely to find him speeding along scenic gravel paths, enjoying the thrill of his gravel bike.
Carles Carrera - Co-founder, product&marketing
Biography
My cycling journey began around 2004, and apart from my childhood experiences, it took off in earnest when I discovered Enduro mountain biking. This passion eventually led to the creation of AMS in 2013. In 2017, I decided to give gravel cycling a try. As a dedicated mountain biker, I initially approached it wearing baggy shorts, an Enduro helmet, and a t-shirt, sticking mostly to singletrack trails. However, my interests evolved, and now I'm fully immersed in the world of lycra, fast gravel paths, long distances, and pushing the limits of speed on my gravel bike. I'm completely hooked!
Personal Interests
Besides cycling, I'm really into SUP surfing. I also enjoy exploring food, investing, and health&longevity. I love reading about these topics and listening to tons of podcasts (I think I consume over 15 hours a week!).These interests keep me balanced and always learning something new.
Connect with Carles
Maybe I should be more private, but at the same time I love experimenting, trying, writing and building in public so you can find me (almost everywhere), but mainly: 
Contact
For questions or to discuss cycling and AMS products, feel free to contact Carles by email